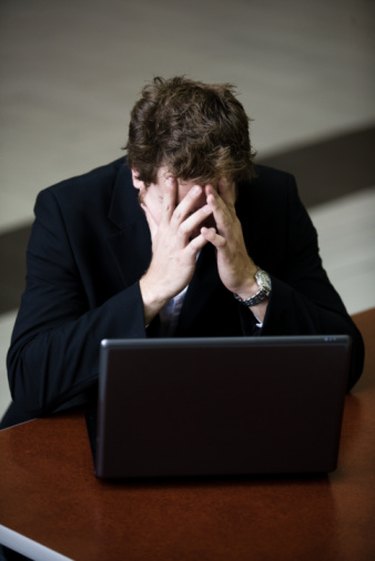 If your computer is running slower than usual, hanging or crashing frequently and flooded with unsolicited pop-up advertisements, chances are good that it is infected with an adware program. Fortunately, there are several ways to remove adware from your computer, including the use of McAfee security software.
What Is Adware?
Adware is a general term used to describe any software program that displays advertisements on your computer. These advertisements generally show up in the form of pop-ups or banners in your Internet browser. Although some adware is relatively harmless, other adware programs can be used to collect your personal information and download additional malware onto your computer.
What Is McAfee?
McAfee is a security technology company that produces software for home and business use. McAfee security software includes data protection, email and Web security, endpoint protection, network security and security management. McAfee's anti-malware protection programs, including McAfee AntiVirus Plus, McAfee Internet Security and McAfee Total Protection, are capable of preventing and removing adware.
Adware Removal
To remove adware with McAfee, you need to run a scan using an up-to-date version of McAfee AntiVirus Plus, McAfee Internet Security or McAfee Total Protection. Scanning your computer varies slightly depending on the specific program you are using. If using McAfee Total Protection, click "Start," "McAfee Security Scan Plus." Click "Update Now," and then click "Scan." McAfee scans your computer and automatically removes any adware it finds. Alternatively, you can contact the McAfee Virus Removal Service and have an expert remove the adware remotely as you watch on your computer. Note that this service is not free.
Alternatives
Several free alternatives exist to remove adware. Windows Vista and 7 users can use Windows Defender, a free anti-malware program that comes preinstalled with the operating systems. To access Windows Defender, click "Start," "All Programs," and "Windows Defender." Other free alternatives include Ad-Aware and Spybot Search and Destroy. Note that many of these free programs lack the features included with McAfee products, including telephone support and anti-theft protection.