When searching for your favorite music on iTunes, you'll often stumble upon free content. The easiest way to find free music is on the iTunes landing page, under the "Free on iTunes" tab. You can also find free music through iTunes's First Plays, Free Single of the Week, the Starbucks app and through special offers from Apple.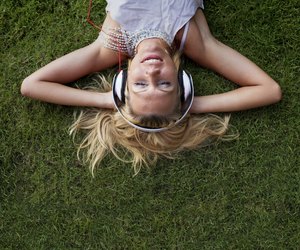 credit: anyaberkut/iStock/Getty Images
Free on iTunes
ITunes provides a variety of artists and genres to explore. Scroll down the page to "Free on iTunes" and you'll see a listing of free music, TV episodes and more. ITunes's First Plays gives users early access to full albums available via streaming. ITunes Free Single of the Week is also another option. If you own an iPhone, iPod, iPad or an Android smartphone, you can also download the Starbucks app. Each week, the app offers exclusive free downloads. Additionally, Apple will occasionally give its users free opportunities, such as Southwest Airlines' free streaming of Apple's Beats music service.