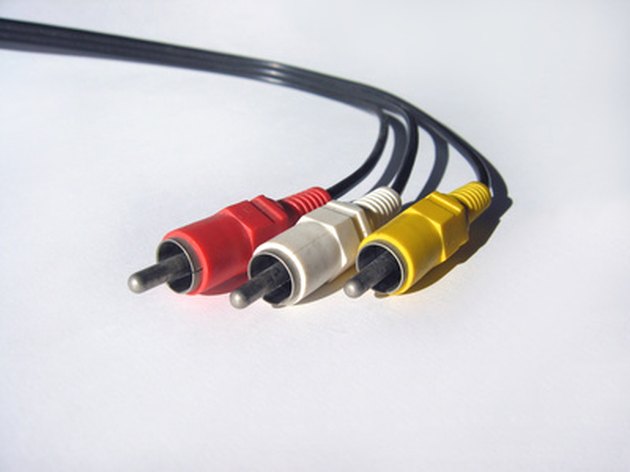 FiOS is a subscription television service available from Verizon in certain areas that delivers digital video via fiber-optic cables. FiOS customers can choose from a variety of programming packages, with different set-top receivers/DVRs available. Two such boxes, manufactured by Motorola, are designed with composite video inputs on the front of the unit. However, as these boxes are designed to be offered by a variety of service providers, accessing the input ports may not be as simple as connecting the cables and pressing a button.
Step 1
Connect a set of composite RCA video cables from a video source to the composite inputs on the front of your FiOS Motorola set-top box. The cables, and their corresponding inputs, are color-coded for clarity: red and white for stereo audio, and yellow for video.
Step 2
Press the "Input" button on the remote control supplied with the Motorola set-top box while watching TV through the box. If the auxiliary input capability has been activated, the video signal will switch over to that of the connected device.
Step 3
Contact a Verizon FiOS technical support representative through the company's website, or by phone at 1-800-837-4966, if the set-top box will not switch over to the auxiliary input. According to the user guide for the Motorola receivers featuring the inputs, the ports must be enabled by the service provider. As of February 2011, Verizon does not offer the ability to enable this activation for use with FiOS TV, but this may not always be the case.