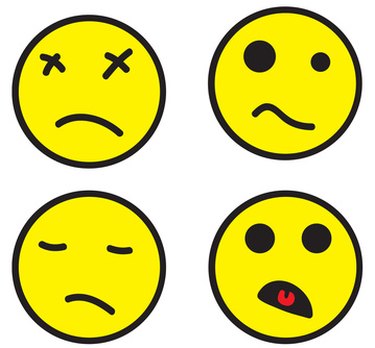 Sametime, or IBM Lotus Instant Messaging & Web Conferencing, features a built-in instant messaging system. Users have the ability to communicate using short messages. They can also add emoticons to their instant messages. Emoticons are cartoon-like depictions of facial expressions that include smiles, frowns and winks.
Step 1
Launch Lotus Notes. Click "File" and "Preferences." Expand the "Sametime" button by clicking the "+" sign. Click "Emoticon Palettes." Select the palette that you want. Import and save the palette.
Step 2
Go to the Wareseeker website. This website contains a variety of different free emoticons to choose from, including "love" and "animal" emoticons. Choose the one that you want and download it. Follow the screen prompts for viewing the emoticons.
Step 3
Open the Filebuzz website. This website features a wide selection of free and pay-for-download emoticon software. Download the software that meets your needs and follow the on-screen instructions to view the emoticon templates.