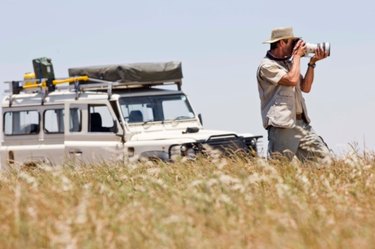 Apple iPhoto allows you to organize, edit and share your photo collection with a variety of online picture publishing sites. If you want to upload your picture slideshows to Facebook, you can connect and synchronize iPhoto with Facebook by downloading and installing the Facebook plugin. Once the plugin is installed, uploading pictures to Facebook is as easy as choosing which photos to export.
Step 1
Visit Facebook and download the Facebook for iPhoto plugin. Without the plugin, you will be unable to synchronize your photo collection with Facebook.
Step 2
Install the downloaded plugin. Run iPhoto once the installation finishes.
Step 3
Select the slideshow you want to upload to Facebook. Select the photos you want to upload from the slideshow by pressing "Shift" and clicking on each picture.
Step 4
Select "Export" from the "File" menu to open the Export dialog. Select the "Facebook" tab from the Export dialog and follow the Export Wizard instructions to upload your slideshow to your Facebook account.