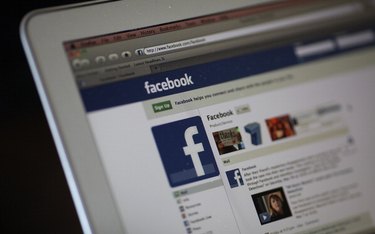 The Facebook photo feature allows users to connect and share their photos with friends. With multiple uploading options and photo tagging, you can post your captured moments and special memories online for all to share. Once you've uploaded your photos, you have the option to edit and organize your photo albums. You can rotate pictures individually if they appear sideways in just a few steps.
Step 1
Sign in to your Facebook account using your email address and password. Click the "Profile" tab in the upper-right corner of any page to view your Profile page.
Step 2
Click the "Photos" link located in the left sidebar under your profile picture. Click on the album that houses the photo you wish to edit.
Step 3
Click the photo that appears sideways that you wish to edit. Select the "Rotate Left" or "Rotate Right" icon located in the lower-right corner of the photo view box.
Step 4
Click the arrow to advance forward or backward, or click the "X" to close the photo view box and save changes.