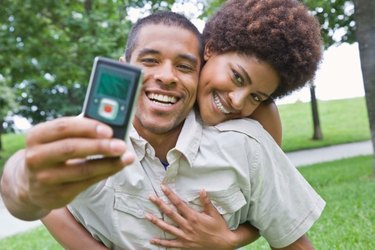 Uploading and sharing photos with friends is a popular Facebook feature. The Facebook photo viewer displays low-resolution images for faster viewing, but the original picture file is made available for downloading purposes. The original picture file can be downloaded for editing, printing or back-up needs.
Step 1
Log in to your Facebook account.
Step 2
Select the picture you wish to download from your personal photo album or from a friend's profile page.
Step 3
Click on the thumbnail of the photo selected for download. The Facebook photo viewer appears.
Step 4
Click the "Download" link located in the photo viewer.
Step 5
Select "Save As" and click "OK" to initiate the picture file download to your computer.