Searching by birthdate on Facebook can help find a person with a common name or locate people with the same birthday as you. While Facebook currently doesn't have a way to search for members by birthday alone, you may still be able to locate a specific person if you know some of his personal details and are willing to do extra work. In addition, you can locate existing friends by birthdate using Facebook's Events feature. In either case, the person must have the appropriate privacy settings for the birthdate to display.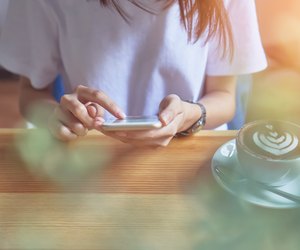 credit: Sitthiphong/iStock/GettyImages
DOB Search Limitations
When Facebook launched a service called Graph Search in 2013, it allowed users to run complex searches to find people by birthday, gender, relationship status, hometown, likes, languages and more. However, because this tool came with some privacy concerns for users, this advanced user search functionality is no longer available in 2018. Instead, Facebook now allows you to search for people by name and then filter the results based on city, education, company and mutual friendship.
While the current Facebook search tool makes it harder to find people by birthdate alone, you may still be able to find the person if you know details such as his name and location. As long as the person has made his birthday public, you can confirm that information on the profile to help determine if it's the right person.
Find Someone by Name
If the person you want to find by birthdate is not a current Facebook friend, then you'll need to at least know his name to get started. You can type the person's name in the search box on top of the Facebook website or on the mobile app and then select "People" to narrow the search results down to Facebook members. From there, you can select filters for the person's city, employer or school if you know this information.
Scroll down the list to find your friend using information such as the profile picture and location. If you see someone who could be your friend, tap the name in the list to access the person's profile. If the person's birthdate is available, you can find it on the "About" tab of their profile.
Find Current Friends by Birthday
It's easier to search by date of birth on Facebook if the person is already your friend, as long as the privacy settings are set to have the birthdate public or visible to friends only. Using your computer to access the Facebook website, select the "Events" option under "Explore" on the left pane and then choose the option for "Birthdays." Facebook will display the profile pictures of friends with upcoming birthdays first and will then group your friends by birth month.
To see someone's birth month and day, hover over your friend's profile picture in the list. If you want to see the birth year, and your friend makes the information available, you can click the friend's profile picture and locate the full date of birth under the "About" tab of the person's profile.