Facebook has more than 750 million members as of July 2011, so there is a good chance that many members of the social networking site have the same birthdate. If you are a member of Facebook, you might want to search for people according to the day they were born, if you are curious about who shares your birthdate, or you want to see who was born on the birthday of your favorite celebrity. The regular search box at the top of the Facebook page isn't set up to search by birthdate, but you can use the Facebook Advanced Search to search by this criterion.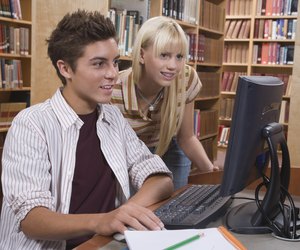 Step
Start your Web browser. Navigate to Facebook.com and log into your Facebook account.
Step
Go to the Facebook Advanced Search 2.2 Beta page (see Resources). The "Request for Permission" page opens. Click "Allow." The Advanced Search 2.2 Beta page appears.
Step
Click the "Find People" tab at the top of the page.
Step
Click the "Day," "Month" and "Year" pull-down menus next to "Date of Birth," and select the birthdate for which you want to search.
Step
Click "Search." A list of people with the birthdate you designated appears in the search results list. The advanced search feature gets information only from Facebook members who have clicked their privacy check box setting to allow search engines to index their information, including their birthdate. If someone has not provided this information, she will not appear in the search results.