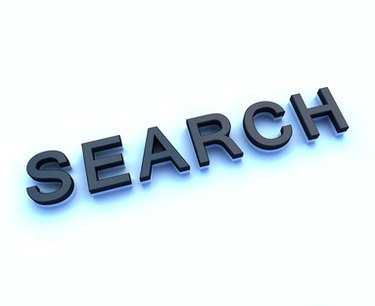 As the years go by, people lose touch with their loved ones. At some point you may lose contact with some of your best friends or closest family members who moved to Ontario. Finding someone from the past can take time, but with the right resources, you can finally find that long lost loved one. Finding people in Ontario is no different than finding someone anywhere else. The Internet offers many available options to make your search easier.
Step 1
Find people in Ontario by doing a people search at Ontario White Pages.Click on "People Search" and enter the person's first and last name. Click "Find" to locate people you know in Ontario.
Step 2
Search for your friends or family by visiting Canpages. Click "People Search" next to "Business Search." Enter the last name of the person in the "Last Name" field, the first name or initial in the "First Name or Initial" field and enter "ON" into the "Where" field. Click "Search" to begin your search for people in Ontario.
Step 3
Locate people in Ontario using Numberway. Enter the person's first name or the initial of their first name. Type in their last name, then choose a province from the drop down menu under "Province." Click on "Ontario," and then click "People Search."
Step 4
Do a search on Facebook to find people in Ontario. You will need to sign up for a Facebook account first. Enter all the necessary information such as your name and email address, then create a password. When your account is setup, enter the person's name into the search box, then press "Enter." Scroll through the list of results to locate the person. Send a private message to the person or click on "Add as Friend."
Step 5
Create a member account for the DAAD Alumni Network. You can then use the Alumni Directory to locate other Alumni members from Ontario, Canada.