Not long ago, if you wanted to find a listing for someone living in Ontario, Canada, you would have to visit individual cities in Ontario to peruse the local phone books or find a specialty library with a collection of international White Pages directories. Nowadays, you can access international phone listings online with a variety of resources and easily find the address of someone in Ontario.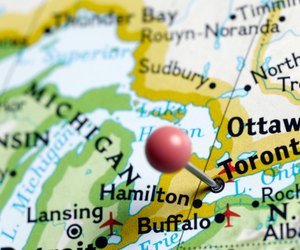 Step
Visit the Numberway website to access Canadian phone books online.
Step
Enter the last name of the person you're seeking and a first name or first initial in the appropriate search fields.
Step
Select "Ontario" as the province to search and click "People Search."
Step
Review the search results of names, addresses and phone numbers to see whether the person you're seeking is listed.
Step
Search other Canada directories at Numberway if your first search does not produce the desired result. Include the Yellow Pages, in case the person you're seeking has a business listing under his name.