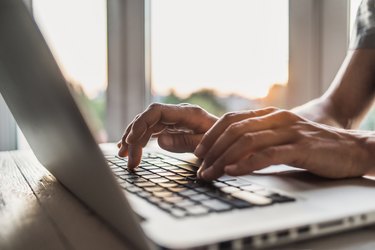 Tracking down someone has never been easier, thanks to the internet, but for safety reasons, you can't always find the home address of someone when you need it. If that person is located in Canada, there are several Canadian people search services that can help you track down an address using a person's name or phone number.
Search Canada411 by Name or Number
If you've tried to find person by phone number in Canada using Google, you've probably seen a site called Canada411.ca. This site serves as an online directory for residents and businesses across Canada. Not everyone is listed here, and those who are can request to be delisted at any time, but it's a great place to start.
Using Canada411, you can look up a person or business by name or phone number. To refine the search results, also enter the city and province where the contact is located. You receive both an address and phone number.
Use the Library and Archives
The Library and Archives Canada could help with your search. This resource is set up to collect historical documents on the people who live throughout Canada. It contains census data, as well as historical records that can help if you're tracing your genealogy.
Getting the information you need may be challenging, though. Some information is subject to release under the Privacy Act, but this primarily applies to Canadian residents. You may not be able to find a person by phone number in Canada under the privacy act. The Library and Archives Canada website is geared more toward public records such as census data and birth and death information.
Search Online Phone Books
Long before there was the internet, people used printed phone books to find phone numbers and addresses. Although they aren't used as widely anymore, they still exist. If you want to perform a Canadian address search by name, various phone books may be the best place to start.
Although there are plenty of online white pages, if you want to limit your people search to Canada, PhonePages.ca is an excellent resource. YellowPages.ca is another useful Canada-specific directory for looking up businesses. There's also Cellulaire411.ca, which is geared toward French-speaking researchers.
Play Detective
As in America, searches for Canadian addresses can be done online. Dust off your detective hat and start searching. Facebook is a great resource for tracking down people, whether they're next door or in another country. If you need an address for business purposes, pull information from a business website or by using a who-is lookup tool like lookup.icann.org.
Canada's numbers are often listed on public directories. Try a web search of the phone number to see what pops up. There are various reverse lookup tools online for Canada.
After you exhaust that search, try posting your information on various forums. Post a request on Craigslist Canada in the Community section. Missed Connections is geared toward tracking down people you've seen out and about, but you can try posting a request under the General section.
Use Paid Address Search Sites
Often a Canadian address search by name is related to a legal matter. You may want to send a demand letter or serve a cease and desist order. If you're paying an attorney, an address search should be part of the provided services, but if you're trying to resolve matters before hiring an attorney, things can get a little complicated.
After exhausting free measures, it might be worth a small fee to acquire a person's address. Pipl and BeenVerified are both global and highly rated, but you have to pay to get access to address information. Many paid sites show whether results are available for the person whose name you enter, so at least you know whether you are likely to get the information you seek before paying.