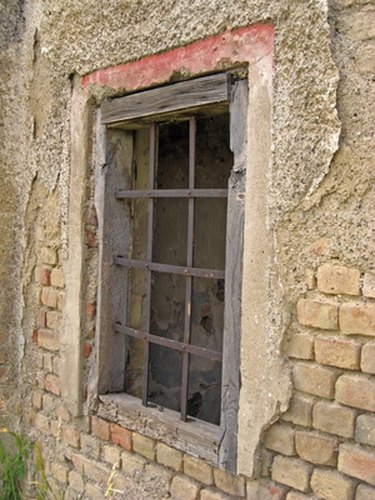 House arrest is a casual term for electronic home monitoring or the arrangement where someone avoids jail or prison time by wearing an ankle bracelet that can be monitored by the local probation department. According to Florida State University Center for Criminology and Public Policy Research, more than 30,000 convicted criminals in the United States have been placed under house arrest for at least one day since county probation departments began implementing electronic monitoring device programs moer than 10 years ago. Even though most probation records are considered confidential, other taxpayer-funded agencies can disclose information about house arrests.
Step 1
Summarize existing information. If you know someone who was arrested, write down their name, address and an estimated arrest date. Contact police departments and ask if they have incident or arrest reports on that person. The officers should also be able to tell you if the case proceeded to a felony- or misdemeanor-level court. Small police departments may also be able to give you a list of everyone on probation in their jurisdiction.
Step 2
Search your state's bureau of prisons or department of corrections online inmate look-ups. Most states have them. You can search by name, and may be able to search by county or city where they were convicted. The online listing would note a release date and whether probation or parole was part of the sentence. This does not cover those on probation who did not go to state prison.
Step 3
Bring the information you compiled to the county criminal court clerk's office. Although probation department records are largely off limits due to confidentiality and administrative/personnel reasons, court records are public. Conditions of probation are ordered by a judge. Request files by names of the persons you are researching; the conditions of probation, including terms of electronic home monitoring, should be noted. Depending on the court's data base capabilities--and the clerk's willingness to help--you can also request a search by the terms "house arrest" or "electronic home monitoring." The county may be required to maintain such a roster for the state Department of Criminal Justice Services. However, the court is not required to create such a record if one doesn't already exist.
Tip
Several states maintain an online registered sex offender data base. Search by county to see what sex offenders are listed. Length of probation and possibly the terms of probation, including electronic home monitoring, might be noted.
Warning
Police agencies and courts may require you to submit a written Freedom of Information Law request. If that's the case, note the names of the persons you are researching. It's also worth requesting the entire roster of everyone on probation in the town or county (as well as those who have been sentenced to electronic home monitoring), in case that agency is required to maintain that information for state courts or the state Division of Criminal Justice Services.