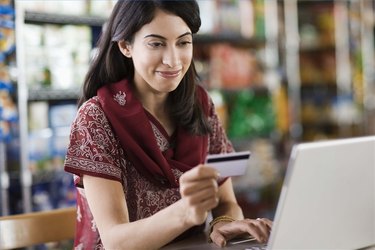 How to Shop Online to Avoid Sales Tax. According to a 1992 ruling by the U.S. Supreme Court, you don't have to pay sales taxes when you shop out of state. This means that shopping online is a great way to avoid paying sales taxes, as your chances of buying an item from a merchant in a different state are great.
Step 1
Look for a company that has no physical address in the state where you live. You will avoid paying sales tax when shopping online only if your purchases qualify as "out of state." You may be able to find the physical address of a store by visiting their website or by checking the shipping page.
Step 2
Shop at resale places such as eBay or Half.com (see Resources below). Because these websites feature items mostly sold by individuals (rather than companies), sales taxes usually don't apply. Companies or corporations that sell on eBay may charge taxes.
Step 3
Be aware of your shipping address. This is what decides where you will be charged taxes or not. If you have an alternate address, you may consider using it to avoid paying sales tax on an item.
Step 4
Shop at websites that have their online business separate from their in-store businesses. This is the case of companies such as Barnes & Nobles and Borders. These companies are not required to charge sales taxes to their customers because of a special arrangement with the government.
Step 5
Look online for information on how sales tax is handled by any particular company. You may find that the business charges only for large purchases, such as vehicles or computers. This depends on laws in their particular state, so check in advance.