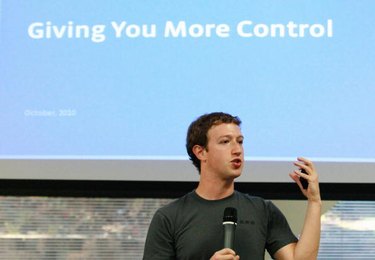 The Facebook search bar lets you find friends, family members and co-workers who use the social networking website. By default, your Facebook account settings allow anyone to find your profile using the search feature. You're able to alter your privacy settings to control exactly what information appears to Facebook users when they view your profile, but you can also set it so that your profile will only appear in Facebook search results made by users who are on your friend list.
Step 1
Log in to your Facebook account.
Step 2
Click on your "Account" tab and select "Privacy Settings."
Step 3
Click "View Settings" under the heading "Connecting on Facebook" near the top of the page.
Step 4
Click the pull-down menu to the right of "Search for You on Facebook."
Step 5
Change the default setting from "Everyone" to "Friends Only" or "Friends of Friends." This will remove your name and profile from showing up in searches from people who are not part of your network.
Step 6
Log out from your account. Type your name in the Facebook search bar to test the changes to your privacy settings.