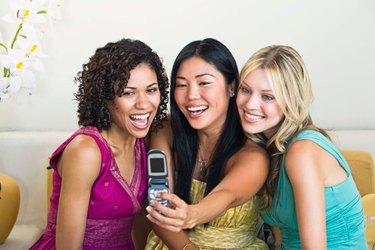 Facebook is a social networking site where you can share photos, videos and Wall posts with friends, family and fans. Sometimes you may want to close out your old account and start a new one. If you want to create a new Facebook account and move everything from your old account, no Facebook application or option exists to do so. Although you'll have to reupload your information manually, the Facebook download tool can help you streamline the process.
Download a Copy of Your Old Facebook Profile
Step 1
Click "Account," then click "Account Settings" and then click "Learn More" next to download your information.
Step 2
Click "Download" twice and then click "Okay." You'll receive an email when the download process is complete. Click the link in the email and then type your password to start the download.
Step 3
Double-click on the downloaded file on your computer to unzip it. A simplified version of your profile will open in your browser, complete with photos, videos, messages and your friend list.
Open a New Account and Upload Your Information
Step 1
Open a new account in Facebook by filling in the sign up form on the front page and then clicking on the link in the confirmation email.
Step 2
Re-add your friends using the list in your download file.
Step 3
Upload any pictures, videos and notes to your new Facebook page. You'll have to upload each element individually. If you don't have an item on your computer, check the download file for a copy of the item and then upload the copy to your Facebook profile.