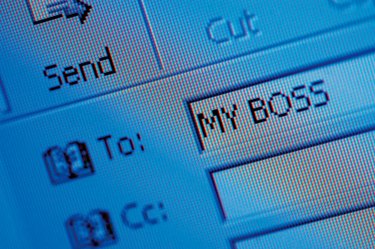 When transferring your email accounts to a new service, exporting your old emails may be easier than forwarding the emails to your new account. In cPanel, you can export your emails to an mbox account and import the emails using your new email client or account. Mbox is a standard format used to export and import emails.
Step 1
Open your Web browser and sign in to your cPanel account.
Step 2
Click "Webmail" in the "Mail" section of your cPanel page. Click the "Go to Webmail Login" link and click the "horde" icon to open the "Horde" portal in a new tab.
Step 3
Click the "Mail" icon in the left menu of the "Horde" portal, and then click the "Folders" icon in the top menu to go to the "Folder Navigator."
Step 4
Select "Inbox in the "Folder Navigator" and click the "Choose Action" pull-down menu. Select "Download Folders" to download the emails in an MBOX file. Select "Download Folders [zip format]" to download the MBOX file in a zip file.