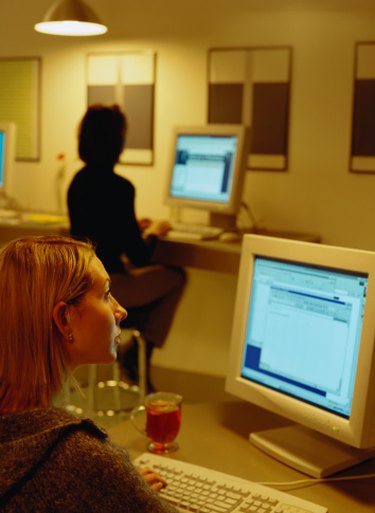 Archiving old email messages is an efficient way to reduce clutter in your email inbox. Archiving removes the email messages you no longer need, but it doesn't delete them completely so you can find them again if you need to refer to an old email. If you need to access archived messages in the Mozilla Thunderbird email client, but can't remember the location of the archive folder, you can find this through the program's account settings.
Step 1
Launch Mozilla Thunderbird on the computer.
Step 2
Click "Tools" and then select "Account Settings" from the drop-down menu.
Step 3
Click the relevant email account in the left pane of the program window.
Step 4
Click "Copies & Folders." Find the "Drafts, Archives and Templates" section in the "Copies & Folders" settings page.
Step 5
Look under the "Keep Message Archives" heading. You'll find the archive folder location in the dialog box below this heading.
Step 6
Access archived messages by clicking on the archive folder from the left pane in the main program window.