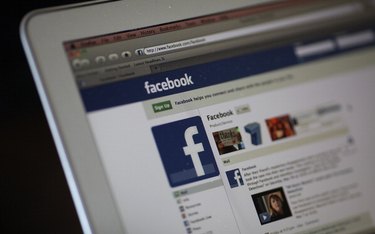 Facebook's messaging tool does not limit you to mere text communication, but includes an attachment option to send photos. The application allows you to send multiple photos in a private message format, rather than posting the pictures to your profile page. The messaging option is a method to consider when you need to send multiple photos to Facebook friends discreetly.
Step 1
Log into your Facebook account.
Step 2
Click the "Messages" icon located on the left side of the screen.
Step 3
Click the "New Messages" button.
Step 4
Enter the message recipient's name in the "To" field.
Step 5
Type a message in the "Message" field, if desired.
Step 6
Double-click the paperclip icon located below the "Message" field. The "Choose File to Upload" window will appear.
Step 7
Select the picture file you wish to attach from your computer. Click "Open." The picture will attach to your message.
Step 8
Double-click the paperclip icon for subsequent photo attachments. Repeat the file attachment procedures in the previous step.
Step 9
Click "Send" to send your message with the photos attached.