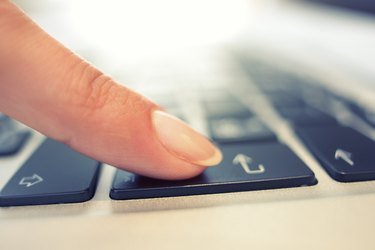 Yahoo! Mail attempts to detect spam and send it to your Spam folder instead of your Inbox, but on occasion some spam mail may get through. If you find spam messages in your inbox, remove them by checking the boxes next to the messages and clicking the "Spam" button on the navigation bar on the top of the inbox to move them to your Spam folder. If you want to report the message to Yahoo!, click the arrow next to the Spam button and choose one of the options. You can report a message as spam, report that an account has been hacked, report a phishing attempt or report that the mail was not for you.
Managing the Spam Folder
You can delete messages from your Spam folder manually or set up automatic deletion. To delete every message in your Spam folder, mouse over the folder on the left menu and click the Trash icon that appears. Alternatively, enter your Spam folder, click the check box on the navigation bar to select all of the messages and click "Delete." You can also delete individual messages by clicking the check box next to them and clicking "Delete."
To set up automatic deletion of the messages in the Spam folder, select "Settings" from the Settings menu icon in the top-right corner of the page. Click "Security" and choose how often you want to "Empty Spam folder." Click "Save" when you are done.