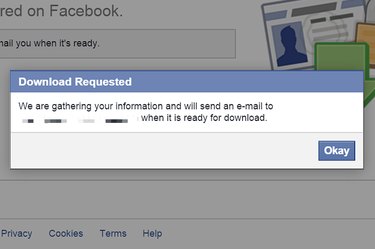 Important things happen on Facebook. If you want to keep your memorable posts, Facebook has an export utility you can use to download just about everything related to your account. This includes posts, comments, photos, messages and even the ads you clicked on. Facebook doesn't have an option for exporting one specific post.
Step 1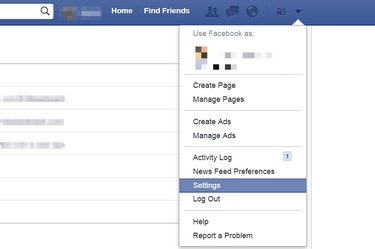 Log in to Facebook. Click the "Arrow" in the upper-right corner of any Facebook page and select "Settings" to open the General Account Settings page.
Step 2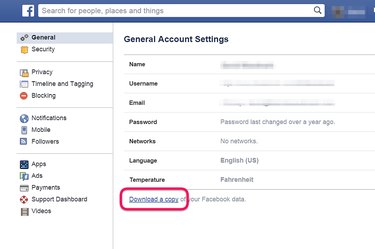 Click the "Download a Copy" link located at the bottom of the General Account Settings Page. This takes you to Facebook's Download Your Information page.
Step 3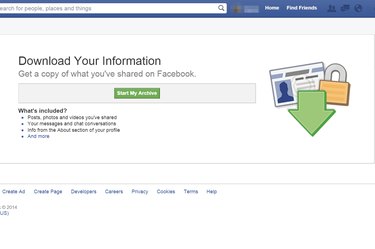 Click the "Start My Archive" button. Re-enter your Facebook password when prompted.
Step 4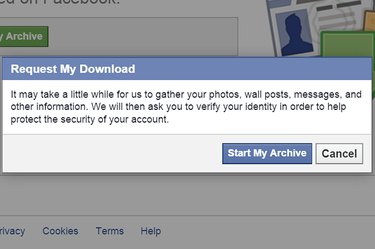 Click the next "Start My Archive" button that appears. Facebook sends you two emails. The first is a confirmation email, informing you that Facebook has received your request. The second email with the download link to your archive is sent within a few hours to several days later. If Facebook is unable to gather your archive, it sends you an email within three days asking you to try again.