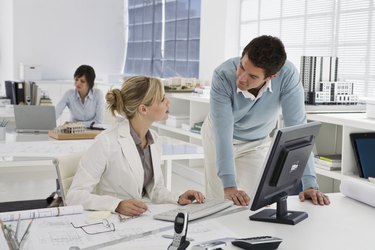 To upload a Word document to Facebook, you must use a Facebook application. While Facebook allows users to upload photos and videos to their profiles, users don't have the option to upload other files, such as Word or PDF documents, without first adding a file-sharing application to their accounts. To share a Word document on Facebook, you need to add the DivShare application.
Step 1
Log in to your Facebook account, type "DivShare" in the search bar and press "Enter."
Step 2
Click "Go to Application" when the DivShare page opens.
Step 3
Click "Allow" when a box pops up asking for your permission to access your Facebook account.
Step 4
Click "Allow" to allow DivShare to post on your Facebook wall and send you email updates. The DivShare page will open.
Step 5
Click the "Upload" link to select the Word document you want to upload on Facebook.
Step 6
Click "Browse" and the "Open" dialog box will open. Select the Word file you want to upload and click "Open."
Step 7
Add tags to the document and click "Upload."
Step 8
Select the friends you want to share the Word document with. Simply begin typing a friend's name in the form next to "Share with" and click the name from the list that pops up.
Step 9
Check the box next to "Post to My Wall" and then click "Publish It." The Word document will be sent to your friends and will publish to your Facebook profile.