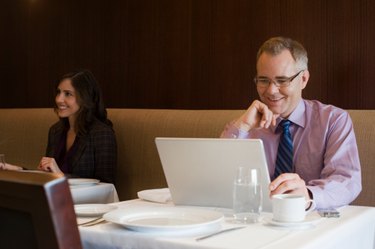 Many companies and organizations have discovered the benefits Facebook, as it offers an ideal way to communicate with others who are interested in your product or message. Twitter is another useful tool for promoting your group. For maximum exposure to your fans and followers, link your Facebook group's page to your Twitter page. This lets you automatically update Twitter whenever you post something on Facebook.
Step 1
Sign in to your Facebook account, then navigate to facebook.com/twitter.
Step 2
View the list of group pages you currently manage with your account. Click "Link to Twitter" next to the Facebook page you want to link. You are sent to the Twitter website.
Step 3
Log in to your Twitter account. Once logged in, you are asked if you really want to link the page to Twitter. Click on "Allow." You are returned to Facebook.
Step 4
Click on the check boxes next to the Facebook items that you want to share with Twitter, then click "Save Changes." Any updates you make on your Facebook group page are now shared with Twitter.