Using HTML (hypertext markup language) code to change the name of a link on a website is a valuable skill. Not only does it save character space, for a lengthy URL, but it also makes web page content much cleaner and easier to read. Moreover, it provides the inexperienced website reader with a set of directions. This is especially useful when compiling a long list of links, so that readers can more efficiently choose their next web destination. Changing the display name of a URL link, then, can give a more effective meaning or identification to a seemingly meaningless string of text.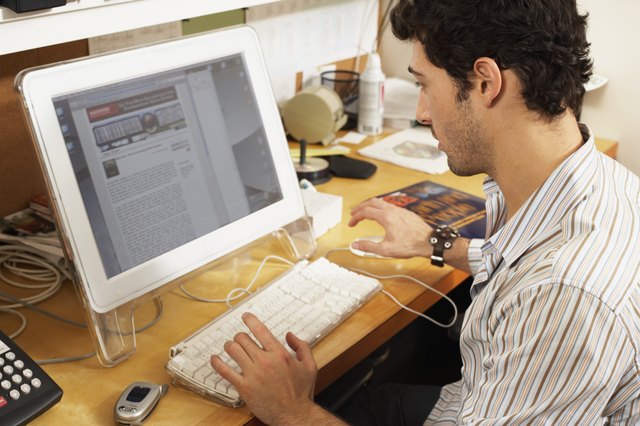 credit: Christopher Robbins/Photodisc/Getty Images
Step
Identify the exact web address to which you are linking. This identification is easy--you can simply copy the address from the address bar near the top of your screen. For example, if you are linking to Techwalla.com, the address is simply http://www.Techwalla.com. Web addresses are not case-sensitive.
Step
Decide on a concise description, title or word to appear in place of your link. For example, you may choose to substitute "Techwalla" in place of "http://www.Techwalla.com." You could also include directions in your substitution--"Click here to visit Techwalla," for example. This is especially useful for inexperienced Internet users, because it provides them with a set of clear navigational directions.
Step
Place your web address and concise link description into the appropriate HTML code: <_a href="YOUR WEB ADDRESS HERE">YOUR LINK DESCRIPTION HERE<_/a>
Remove the asterisks to make the code effective.
For example, when linking to Techwalla, your code may look like this: <_a href="http://www.Techwalla.com">Click here to visit Techwalla!<_/a> (Remember that the asterisks must be removed to make the code active.)
This simple code would display "Click here to visit Techwalla!" instead of "http://www.Techwalla.com."