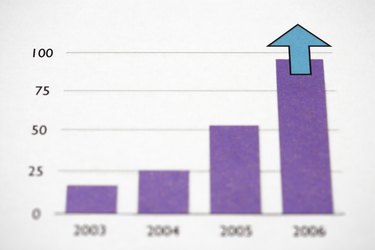 Pages that contain graphics and charts often read more easily when the page is oriented to print wider than taller. This type of orientation for the page is known as "landscape." Normal orientation is called "portrait," which is the standard setting for documents in Microsoft Word. Change the orientation for a single page within a larger document, making it easy to print a mix of landscape and portrait pages and eliminating the need to keep landscape-oriented pages in a separate file.
Step 1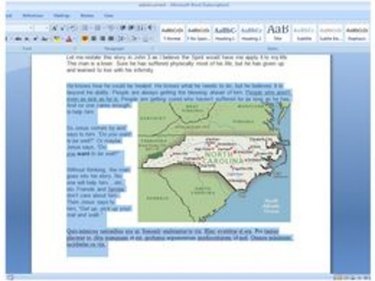 Select the information for which you'd like to change the orientation. The information can be text, graphics or a mix of both.
Step 2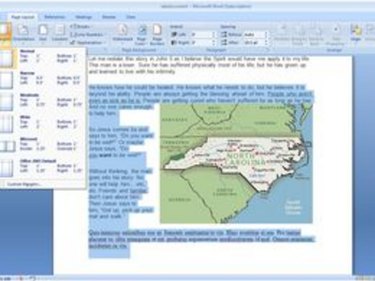 From the Page Setup group, select the Page Layout tab and choose "Margins."
Step 3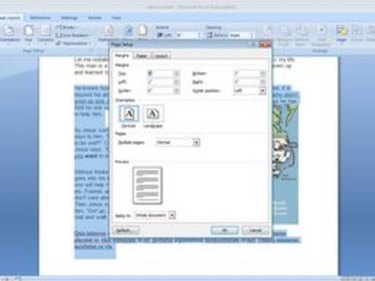 Click "Custom Margins" to open the Margins tab.
Step 4
Select the appropriate orientation for the page. "Portrait" orientation keeps the page in a standard page orientation and "Landscape" prints the page wider than taller.
Step 5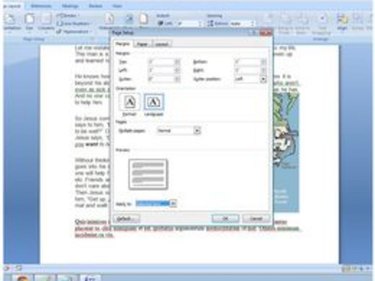 Click "Selected text..." from the Apply list.
Tip
Selecting only part of a page and changing its orientation moves that information onto its own page, which will print in the page orientation you define.