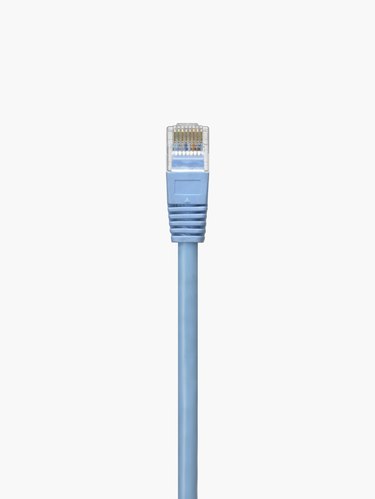 Your Internet connection can be interrupted for several unrelated reasons. Your router or modem may be going bad or our network interface card may be giving up the ghost. Your Internet service provider might have intermittent server issues. Your Wi-Fi network could be experiencing interference from a new source, which could reduce your signal strength. Finally, someone may have cut your cable or DSL connection. There are a few simple ways to pinpoint the source of the problem.
Ping Test
Step 1
Press "Windows-X" and select "Command Prompt" in the Power Users dialog box to open a command prompt .
Step 2
Type "ping -n 3 [d]" where [d] is your ISP or any operating website and "n #" is the number of pings you wish to receive replies from (echo.) For example: "c:> ping –n 3 www.att.com".
Step 3
View the return message for time to destination measured in milliseconds (ms). These times should be consistent within a 10 percent plus or minus range. If greater than 10 percent or you get no response to your ping, check the connection to your router; if using Wi-Fi, make sure your wireless network connection is turned on and connected to your network. If so, your problem is outside of your home network. Contact your ISP.
Traceroute Test
Step 2
Type "traceroute [d]" where [d] is your ISP or any known website. For example: "c:> traceroute www.demandstudios.com"
Step 3
View the return message. If the numbers of "hops" or packet moves go beyond the pre-programmed limit of 30 or you get no response at all, contact your ISP and ask them to check your connection.
Speed Test
Step 1
Open a browser and find any speed test website or app (see Resources). Microsoft offers a speed test designed with Windows 8 in mind, although this procedure also works for most Microsoft operating systems.
Step 2
Run the speed test a minimum of three times to get an average ping time and speed.
Step 3
View your results. If your test results vary by more than ten percent of your upload and download speeds, are well below those stated as minimum in your ISP contract, or your ping time differs by 50 percent or more, contact your ISP.