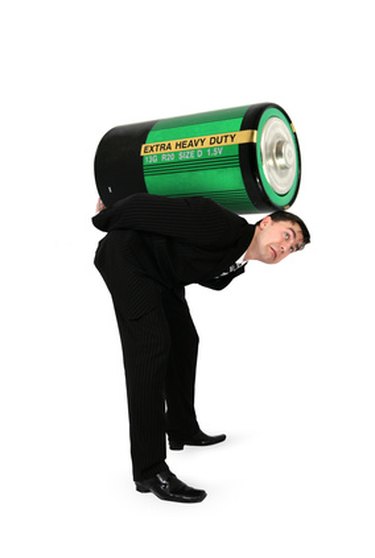 Your Toshiba laptop's battery can easily be monitored from within the taskbar of your Toshiba laptop. The taskbar is the bar at the bottom of your screen that holds the "Start" menu and the clock. The right side of this bar is also called the system tray or notification area, while the left side is called the Quick Launch toolbar. Your battery life will vary according to your power settings, such as screen brightness and CPU usage, so use the Toshiba power saver utility that is built into your laptop to manage power settings for efficient battery use.
Step 1
Right-click on a blank spot on your taskbar if you are using Windows XP or Vista. In Windows 7, click the double arrows that point left near the right side of the taskbar, then click "Customize" and skip to step 4.
Step 2
Select "Properties" from the menu that pops up.
Step 3
Select the "Taskbar" tab on XP or the "Notification area" tab on Vista, and then click "Customize."
Step 4
Scroll down the list of icons to find the icon that looks like a battery. It will show your current power status in the list, letting you know how much battery power you have left. To make sure your battery icon is always available in the notification area, click on the status to the right of the battery information and select "Always show."
Step 5
Click "OK" to close the customize box, and then click "OK" on the next box to close out of the dialog and save your settings.
Step 6
Move your mouse over the icon in the taskbar to check your battery status at any time.