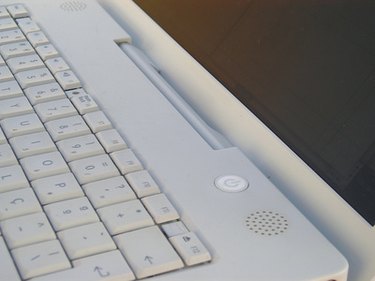 The screensaver on your Macintosh computer will continue to stay on your monitor while you are not using the computer and as long as your power settings are configured to keep the monitor and the computer on. The power settings can be found in the system preferences section of your computer, and it controls how much energy your computer uses when plugged into an electrical outlet or using its built-in battery for laptop Macintosh computers.
Step 1
Click the "Apple" icon in the upper-left corner of the screen.
Step 2
Select "System Preferences" from the drop-down menu.
Step 3
Click the "Energy Saver" icon in the hardware section.
Step 4
Click the "Power Adapter" tab and drag the tab on the "Display Sleep" and "Computer Sleep" section to the far right so that it's above "Never."
Step 5
Click the "Battery" tab and slide the tabs on the "Computer Sleep" and "Display Sleep" sections to the far right to hover above "Never."
Step 6
Uncheck the box next to "Put the hard disk to sleep when possible." Click the red button in the upper-left corner to save the changes and exit out of the power preferences.