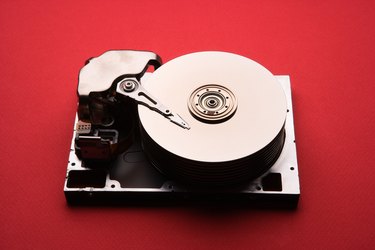 Is your computer running slower than it used to? Are you tired of having to dig through hundreds of files to find what you're looking for? With a few basic steps, you can make your computer usage faster and more efficient.
Step 1
Uninstall any programs that you don't use anymore. Unused programs simply take up hard drive space and slow down your computer. But unless you're sure that the program isn't used, it's best to only uninstall software that you have installed, rather than what was on the computer when you bought it. To uninstall, navigate to the "Start" menu and select the "Control Panel," "Programs" and "Uninstall a program." Then highlight the program that you want to uninstall and click "Uninstall."
Step 2
Sort and organize your files. This means going through your "Documents" folder, "Pictures" folder" and any music or other media on your computer. Delete any files that you no longer need. Then organize the remaining files into separate folders for each category.
Step 3
If you desire, store all of your files and media on a separate storage device, such as CDs or a USB drive. This will allow you to access the files by inserting the device, but will free up space on your computer by removing the files off your hard drive.
Step 4
Clean up temporary files and make files more compact on your hard drive. To do this, navigate to the "Start" menu and select "All Programs," "Accessories," "System Tools" and then "Disk Cleanup." Select the drive that you want to clean up and click "OK." Disk Cleanup calculates how much space you will be able to free on the drive or drive partition. The process may take a few minutes. Check and uncheck the files that you want to delete. Then click "OK."
Step 5
Free up additional space using the Disk Defragmenter tool. To do so, navigate to the "Start" menu and select "All Programs," "Accessories," "System Tools" and then "Disk Defragmenter." The Disk Defragmenter dialog appears. Highlight the disk or disk partition that you want to defragment. Click "Analyze disk" to determine whether your disk or partition requires to be defragmented. If Windows recommends that you defragment your disk or partition, then click "Defragment disk" to begin the process.
Step 6
Repeat these steps as often as needed. Enjoy using your faster running, more efficient computer.
Warning
Before deleting any file, software or media, ensure that you no longer need it.