This is for people looking for an easy way to create their own ringtones via the iTunes application. This tutorial shows an easy way to convert native files from the iTunes application (.m4a) to iPhone-compatible ringtone files (.m4r), as well as how to select the exact clip of the song you want as your ringtone. This tutorial does not require any third-party conversion software, although there is a reference to software in "Tips" should you want to explore other options.
Step 1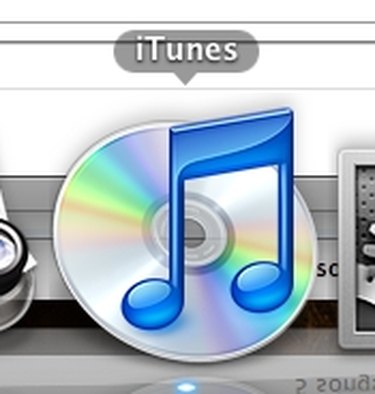 Open your iTunes application.
Step 2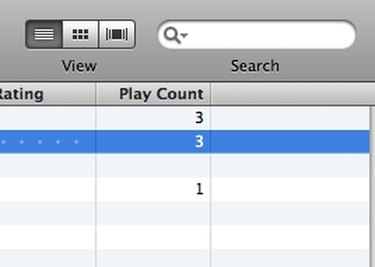 Change your iTunes view to list view (optional).
Step 3
Locate the song from which you want to make a ringtone.
Step 4

Listen to the song and note the time window you want for your ringtone in seconds, for example, 00:30-00:40.
Step 5
Select and highlight the song with your mouse.
Step 6
Get to the relevant file information as follows: Click "File > Get Info" (in Windows) or Ctrl+click on the individual file on a Mac and select "Get Info" from the drop-down menu.
Step 7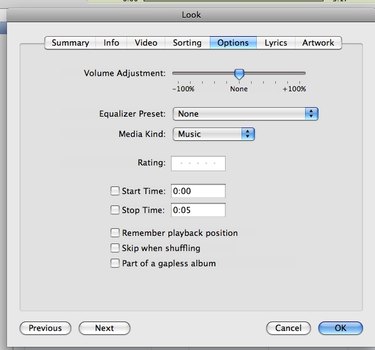 Click "Options" from the menu bar in the window just opened.
Step 8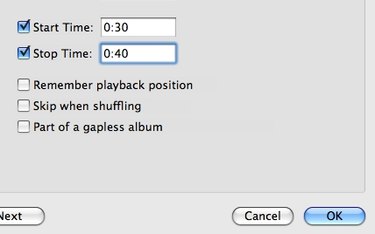 Check the boxes for "Start Time" and "Stop Time," insert the times you noted in Step 4 and click "OK."
Step 9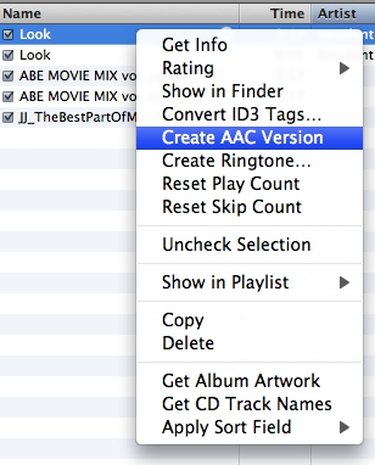 Right-click on the song in the list view. Click "Create AAC Version." This will create a copy of the file within the specified time limits from Step 8.
Step 10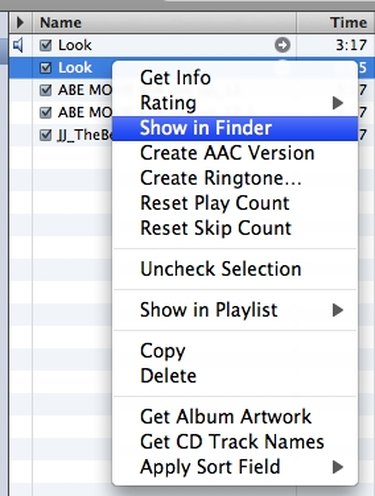 Right-click on the copied AAC version you just made. Click "Show in Finder" (for Macs) or "Find Location" (or similar) for Windows. If you do not have this option, you can find the file by looking in your iTunes folder that holds the rest of your music. This will open up a new window with the file location.
Step 11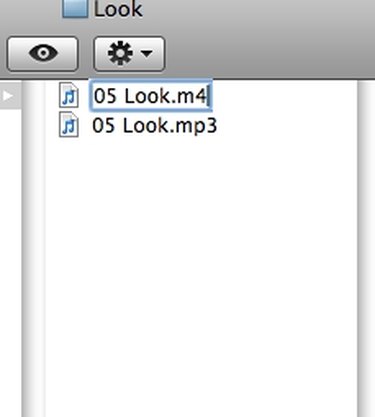 Find the .m4a file and double-click to rename it. (Alternatively, you can right-click (Windows) or Ctrl+click (Mac) and click "Rename.")
Step 12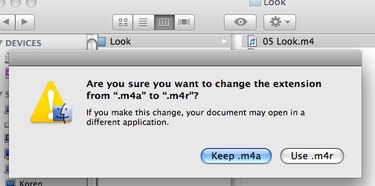 Change the .m4a to .m4r and click "Enter." You will be asked if you would like to replace the file extension. Click "OK." You have now successfully converted your .m4a to an .m4r, ready for syncing with your iPhone.
Tip
Alternatively, there are various third-party softwares available to do this for you. This is one of the best pieces of software by Aiseesoft that is available for .m4a to .m4r ringtone file conversions: macm4rconverter.com/m4a-to-m4r-converter.html
Warning
Make sure you go back to the original file that you adjusted the time settings to and uncheck your time in/time out settings; otherwise, the original song will only play between your specified time codes.