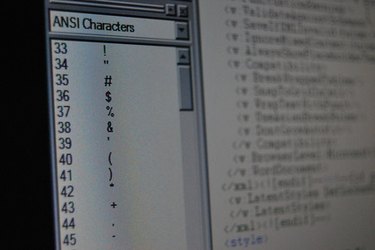 An .exe file is an executable program file that is compatible with the Windows operating systems. An .au3 file is a script created in AutoIt v3. This program creates scripts to automate Windows functions such as keystrokes or mouse movements, and compiles these scripts into .exe executables. Depending on the version of AutoIt used to compile the script, it may be possible to decompile the .exe executable back into .au3 script.
Step 1
Determine if your script is compatible with the decompiler. According to AutoIt, its native decompiler supports scripts compiled with AutoIt v.3.2.5.1 and earlier. If the script was compiled with a later version of AutoIt, the decompiler will not work.
Step 2
Locate the decompiler. According to AutoIt, the decompiler program is usually installed at C:\Program Files\AutoIt3\Extras\Exe2Aut\Exe2Aut.exe. If you deviated from the default install path, you can search your program files for Exe2Aut.exe
Step 3
Run the decompiler program. Browse to the .exe compiled script and run the program. This should extract the .au3 script from the .exe.