You can change the printer resolution in a photo by changing the DPI (Dots Per Inch) in Photoshop. If you plan on printing your image or incorporating the image into a document that will be printed, you will need to consider using 300 DPI. the industry standard for any image you plan on printing is 300 DPI.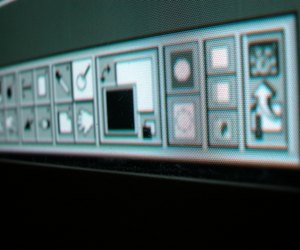 credit: Photos.com/Photos.com/Getty Images
Step
Open Adobe Photoshop by clicking on the program icon. If you do not see the icon on your desktop click, Start > All Programs > Adobe Photoshop.
Step
Click File > Open and a dialog box will appear. Click "My Documents" on the left-side. Now click "My Pictures" on the right-side, and you will see all of the pictures you have available.
Step
Click on the picture you want to convert to 300 DPI. Click "Open," and the picture will be displayed in Adobe Photoshop.
Step
Click Image > Image Size and the "Image Size" dialog box will appear with pixel and document information. In the "Document Size" section change the number in "Resolution" to 300 and choose pixel/inch from the "Resolution" drop-down menu.
Step
Verify that "Resample Image" is not selected and click OK. You have changed the resolution to 300 DPI without changing other picture attributes, such as the size.