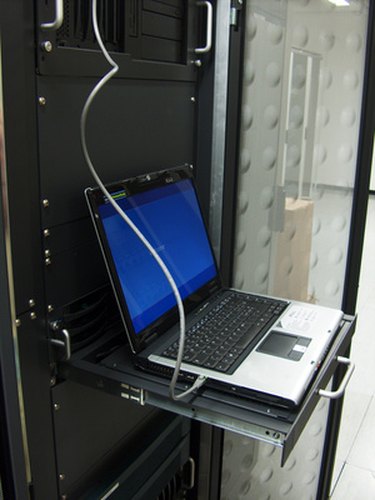 Microsoft Exchange Server is an email and messaging system that is part of the Microsoft Servers line. The Exchange Server is used to manage email accounts such as Entourage, Outlook and Apple Mail. Multiple email accounts can be added to a single user account. Access the Exchange Task Wizard to create a new email account for an existing user.
Step 1
Click "Start" from the System Tray located at the bottom of the desktop on the Exchange server. Click "All Programs," select "Microsoft Exchange" from the list of applications and then click "Active Directory Users and Computers."
Step 2
Expand the domain of the existing user by clicking on the "+" sign next to the domain. Click the "Users" folder within the domain.
Step 3
Right-click the user's name and then click "Exchange Tasks." The Exchange Task Wizard launches.
Step 4
Click "Next" in the Welcome dialog box.
Step 5
Click "Create Mailbox" under "Select a task to perform."
Step 6
Click an entry from the "Server" list to select the server where you wish the mailbox to be stored.
Step 7
Click an entry from the "Mailbox Store" list to select the mailbox store to use.
Step 8
Click "Next" in the Exchange Task Wizard, and then click "Finish."