Whenever you successfully connect to a remote computer through the Remote Desktop Connection client, an IP address record of the connection is saved in the registry in a cache. The record that is saved is the name of the computer you connected to, and intended to make future connections easier since you don't have to type out the name or IP address each time you want to establish a connection.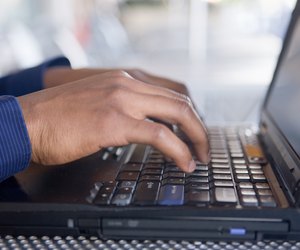 Step
Click "Start" and type "regedit" into the search menu.
Step
Press "Enter".
Step
Go to the "HKEY_CURRENT_USER\Software\Microsoft\Terminal Server Client\Default" registry folder.
Step
Locate the registry keys in the right part of the Registry Editor that start with "MRU". These are the registry keys that correspond to your Remote Desktop cache entries.
Step
Right-click on the MRU entries and click "Delete" to delete the cache.