Pop-ups are web pages that automatically open when clicking on a weblink; they may or may not be related to the site you are attempting to view. Most often pop-ups are unwanted advertisements and other forms of spam, which is the reason pop-up blockers exist: to keep unwanted images and sites from interfering with normal Internet browsing. Sometimes pop-up blockers will block sites and pages that you may want to view, in which case you may want to disable your pop-up blocker.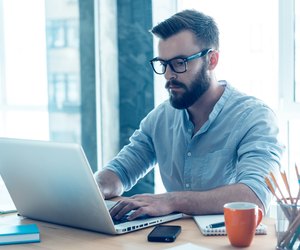 credit: g-stockstudio/iStock/Getty Images
Disable Pop-up Blocking in Internet Explorer
Step
Click the Tools menu.
Step
Scroll down to "Pop-up blocker."
Step
Select, "Turn off popup blocker."
Disable Pop-up Blocking in Firefox
Step
Select the Tools, menu and click "Options."
Step
Click the Content tab.
Step
Uncheck the box labeled "Block pop-up windows," then click "OK."
Disable Stand Alone Pop-up Blockers
Step
Press "Control," "Alt" and "Delete" simultaneously to bring up the Task Manager.
Step
Find your pop-up blocker program and highlight it, under the Processes tab.
Step
Select "End process."