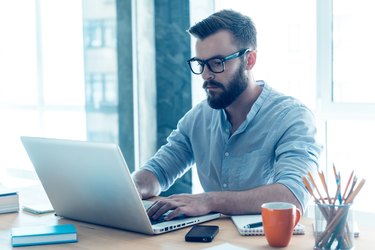 Pop-ups are web pages that automatically open when clicking on a weblink; they may or may not be related to the site you are attempting to view. Most often pop-ups are unwanted advertisements and other forms of spam, which is the reason pop-up blockers exist: to keep unwanted images and sites from interfering with normal Internet browsing. Sometimes pop-up blockers will block sites and pages that you may want to view, in which case you may want to disable your pop-up blocker.
Disable Pop-up Blocking in Internet Explorer
Step 2
Scroll down to "Pop-up blocker."
Step 3
Select, "Turn off popup blocker."
Disable Pop-up Blocking in Firefox
Step 1
Select the Tools, menu and click "Options."
Step 3
Uncheck the box labeled "Block pop-up windows," then click "OK."
Disable Stand Alone Pop-up Blockers
Step 1
Press "Control," "Alt" and "Delete" simultaneously to bring up the Task Manager.
Step 2
Find your pop-up blocker program and highlight it, under the Processes tab.
Step 3
Tip
If you want to allow your pop-up blocker to run, but want it to stop blocking certain websites, you should be able to set the website you want to allow as an exception. Your browser will likely notify you when a pop-up has been blocked, at which time you can click the notification to set the blocked page as an exception. The process of disabling pop-up blockers in less common browsers should be fairly similar to Internet Explorer and Firefox. (See Resource for more details.) If a tool bar blocks a pop-up, click the notification in the toolbar to allow pop-ups.