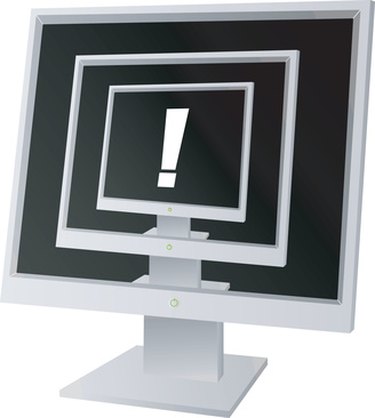 The Auto-Lock feature, present on most Windows operating systems, provides an additional security option that restricts access to other users when you're not present. However, if privacy is not a concern for any of your workstations, then disabling this option might be a good idea if you wish to have uninterrupted access to a given computer. Disabling this built-in feature can be accomplished by making a quick configuration change through the Windows Registry Editor. Be careful when making changes through this utility since an erroneous change could lead to serious functionality problems on your system.
Disable Through the Registry Editor
Step 1
Log in to the workstation for which you wish to disable the Auto Lock feature.
Step 2
Launch the Registry Editor b clicking "Start," then "Run" and typing "regedit" in the command line (for XP/ME/2000 users). Vista and 7 users, click on the "Start" orb button, type "regedit" in the "Start Search" field and press "Enter."
Step 3
Expand the "HKEY_CURRENT_USER" hive by clicking on its corresponding "+" sign. Continue expanding down the tree-directory as follows: "Software," "Microsoft," "Windows," "CurrentVersion," "Policies" and "System."
Note: If "System" sub-folder is not present, right-click the "Policies" folder, choose "New" > "Key," name it "System" and press "Enter." A new sub-folder named "System" displays below "Policies."
Step 4
Right-click on an empty space on the right pane. A popup menu opens. Mouse-over "New" and choose the "DWORD Value" option. Name it "DisableLockWorkstation" and press "Enter."
Step 5
Double-click on the newly created DWORD "DisableLockWorkstation." A dialog box opens. Type the number "1" (one) on the "Value data" text field, make sure the "Hexadecimal" option for "Base" is selected and click "OK." Close the Registry Editor.