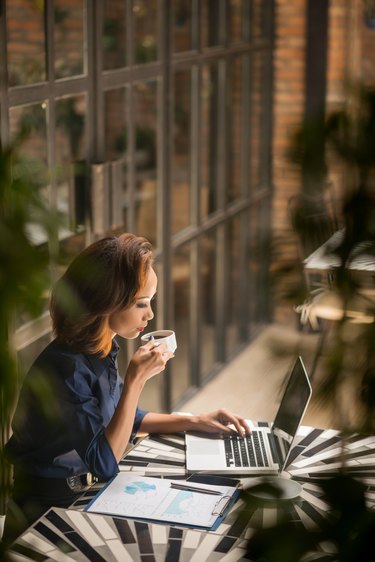 Wi-Fi Protected Setup (WPS) provided by D-Link gives you the ability to "push and click" to create a Wi-Fi network and include encrypted security for your users. The setup is beneficial for Wi-Fi owners who provide a connection for customers, such as in a coffee shop or restaurant. You can disable the WPS security in order to manage encryption and settings without the wizard.
Step 1
Open a Web browser on a desktop computer and connect to the D-Link router. Type "192.168.1.1" without quotes in the browser's navigation text box. Press "Enter" to open the D-Link administration console.
Step 2
Click the "Setup" tab at the top, then click the "Wireless" link. A list of settings is listed for the router, including the settings for encryption and Wi-Fi.
Step 3
Remove the check mark next to "Enable" in the "Wi-Fi Protected Setup (WPS)" section. Click "Save Settings" to save the settings on the router. WPS is disabled on the router.