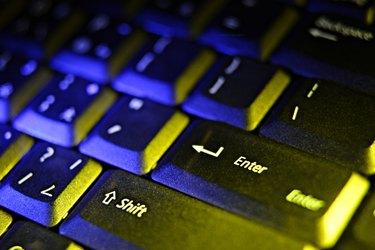 The Dell Latitude E6400 laptop comes with an Intel Core 2 Duo processor for fast computing and an NVIDIA graphics card for video playback, gaming and Web browsing. The laptop has a built in Wi-Fi card, letting you connect to the Internet on-the-go. However, if you're unfamiliar with Dell or the laptop's factory installed Windows Vista operating system, you might not know how to enable to Wi-Fi.
Step 1
Slide the switch on the side of the laptop toward the front of the laptop. This switch enables Wi-Fi connectivity on the Dell Latitude E6400. When switched into the back position, the Wi-Fi is turned off.
Step 2
Turn on your Dell Latitude E6400 laptop and log into Windows Vista.
Step 3
Click on the Windows "Start" button.
Step 4
Click on "Wireless," located in the Start menu's "Show" list. A list of currently broadcasting wireless networks appears on screen. With your Wi-Fi enabled, you can connect to any of these available networks. Secured networks ask you for a password when you click "Connect," while unsecured networks connect automatically.