In addition to enjoying the food at Panera Bread, you can also surf the Internet for free on your laptop by connecting to Panera's Wi-Fi network. Panera Bread is a restaurant that primarily serves baked goods, sandwiches, salads, soups and coffee. They offer customers free Wi-Fi access while they are seated in the restaurant. You do not need a special code or password to connect to the Wi-Fi network. However, the wireless adapter in your laptop must be enabled before you can access the network.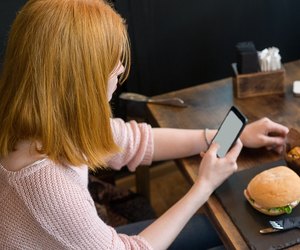 credit: AlexanderKorotun/iStock/Getty Images
Enable the Wireless Adapter
Step
Click "Start" on your Windows laptop, and then select "Control Panel."
Step
Click "Network and Internet," and then click "Network and Sharing Center."
Step
Click "Change Adapter Settings" in the left column of the window.
Step
Right-click on "Wireless Network Connection," and then select "Enable" from the pop-up menu.
Connect to Panera Wireless Network
Step
Launch a Web browser. The Panera Welcome page opens.
Step
Review the Terms of Use Agreement and then click the "I Accept" check box.
Step
Click the "Go Online" button. Your computer is now connected to the Panera Wi-Fi network.