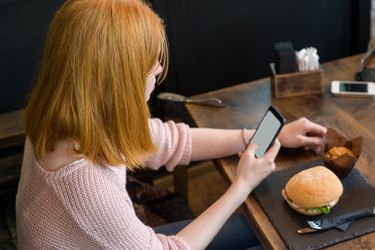 In addition to enjoying the food at Panera Bread, you can also surf the Internet for free on your laptop by connecting to Panera's Wi-Fi network. Panera Bread is a restaurant that primarily serves baked goods, sandwiches, salads, soups and coffee. They offer customers free Wi-Fi access while they are seated in the restaurant. You do not need a special code or password to connect to the Wi-Fi network. However, the wireless adapter in your laptop must be enabled before you can access the network.
Enable the Wireless Adapter
Step 1
Click "Start" on your Windows laptop, and then select "Control Panel."
Step 2
Click "Network and Internet," and then click "Network and Sharing Center."
Step 3
Click "Change Adapter Settings" in the left column of the window.
Step 4
Right-click on "Wireless Network Connection," and then select "Enable" from the pop-up menu.
Connect to Panera Wireless Network
Step 1
Launch a Web browser. The Panera Welcome page opens.
Step 2
Review the Terms of Use Agreement and then click the "I Accept" check box.
Step 3
Click the "Go Online" button. Your computer is now connected to the Panera Wi-Fi network.