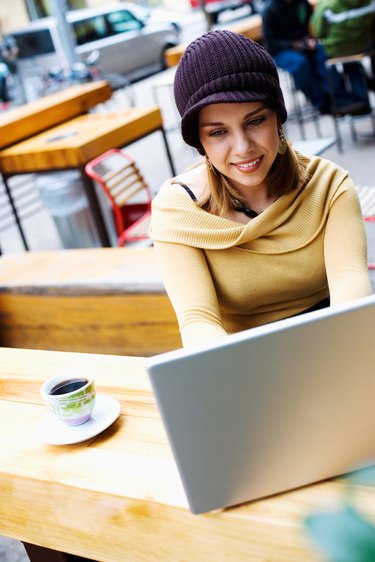 Wi-Fi refers to wireless Internet connectivity that allows desktop and laptop computer users to surf the Web and access other online services unencumbered by cables and wires. This technology requires that wireless devices be in sync with one another so that data can be accurately transmitted through Wi-Fi signals. It is easy to enable the wireless function on a Dell Latitude laptop and you'll be able to wirelessly connect to the Internet in just a few minutes.
Step 1
Slide your hand along the right side of the Dell Latitude laptop until you feel a switch about midway. This is the wireless function button. Push the switch to turn it on.
Step 2
Press the "Fn" and "F2" keys on your laptop keyboard at the same time to enable the Dell Latitude's wireless capability.
Step 3
Restart your computer. After it boots, you will be able to see the available wireless networks in your area by accessing the Network Connections icon in the lower right corner of your desktop screen. You can connect to the Internet using these networks.
Step 4
Click on the "Network Connection" icon and select the option to "Connect to a Network." A window will open displaying available wireless networks in your area. Select a wireless network that you wish to access and click the "Connect" button.