Formulas are an excellent way to maximize your efficiency when working with Excel. Excel has built-in formulas for finance, basic math, statistics, logical expressions and other information. By using Excel to perform your calculations for you, you can save time, increase accuracy and minimize potential human error on your spreadsheet reports. Customizing your own Excel formula is simple; follow the steps outlined below to use formulas in your Excel worksheets. Once you have mastered these steps, you will be able to access the function options in Excel 2007 and make your own formulas.
Step 1

Fill in your data. Your spreadsheet should be clearly labeled to make the information easy to understand and categorize. Include a header row and/or column for labels.
Step 2

Choose the cell to hold the formula and select it. Click on the cell in your spreadsheet where you want the calculations for the formula to appear.
Step 3

Click the Function (fx) button on the formula bar above your Excel sheet. This will open a dialog box to choose the function you wish to use.
Step 4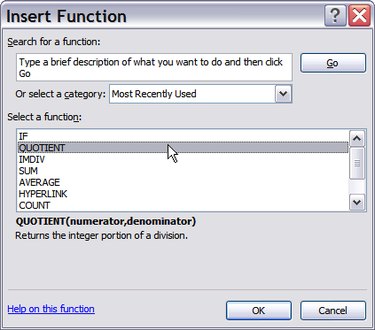 Select the function you want to use. Excel 2007 provides a list of commonly used functions for you to choose from. Or use the search box at the top to narrow your choices.
Step 5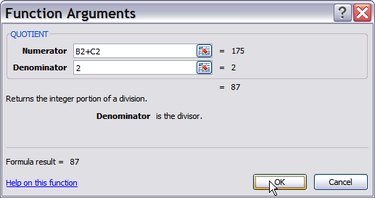 Enter the function arguments, which are the data used to compute the answer to your formula. You can select cells in your spreadsheet by clicking the button to the right of the text box next to the function argument. If you just need to enter a number, type it into the text box. Excel 2007 provides contextual help for all types of function arguments. Click the "OK" button when you are finished.
Step 6

View your function. The Function bar next to the Function button displays the syntax for your function. This is handy if you decide to type the function directly in the future.
Warning
Pay attention to your cell; make sure your function refers to the right cell in your formula, or your answers may have errors.