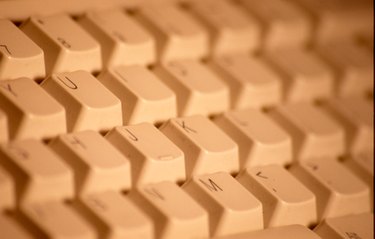 Microsoft Access can be used to create everything from a simple Christmas card list to a detailed company budget. But no matter what you use your Access database for, setting it up properly is important. If you find that the database you created no longer meets your needs, you can change the formatting of your data to make the database more dynamic. Making these changes is not as difficult as you might think, so there is no reason to live with an unsuitable database.
Step 1
Open the database you want to edit. Click on the "Tables" tab to see the list of tables.
Step 2
Right-click on the table you wish to edit and choose "Design View." You will see a list of the field names contained within that table.
Step 3
Click on the field you want to edit. Click the "Data/Type" column to change the type of data that the field contains. If you have already entered data into the table, you might not be able to change its field type. For instance, if you change a field from text to numeric, or vice versa, it could damage the integrity of the data contained in the table.
Step 4
Go to the "General" tab and change the field size property to make the field larger or smaller. Use caution when making a field size smaller, particularly if the table already contains data. If you change the field size to a smaller number, the data contained in the table will be truncated to meet the new table size.
Step 5
Click the red "X" to close the table. Click "Yes" to save your changes.