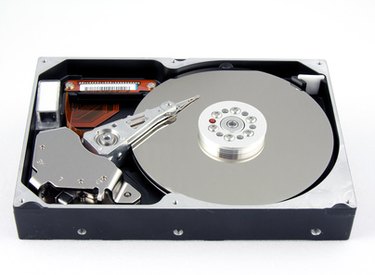 Windows, by default, creates a variety of icons that represent devices on a PC. There are icons that represent printers, modems and even Flash drives. These icons reside in multiple locations including folders, menus and the Windows task bar. Because there are so many icons, it is sometimes difficult to remember where a particular icon is. If you cannot find your "C" drive, there are several places that you can look.
Step 1
Click the Windows "Start" menu and type "Windows Explorer." Windows Explorer opens. On the left side of the window is an icon named "Local Disk (C)."
Step 2
Double-click that icon to view the contents on your "C" drive.
Step 3
Right-click the icon and select "Copy."
Step 4
Minimize all windows so that you can see the desktop. Right-click the desktop and select "Paste Shortcut." Windows pastes a shortcut for your "C" drive on the desktop.