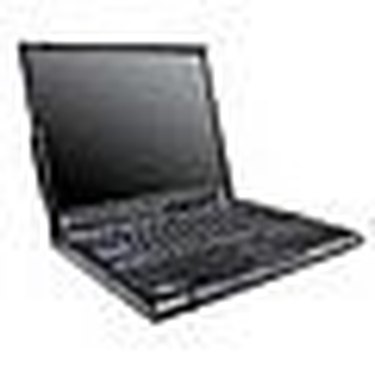 Mo Bradley consumer advocate advises on how to save money and side step rip offs. You turned on your laptop and horrors upon horrors, the screen is BLACK! You see that the laptop has power but besides that nothing is happening. I want you to know that there is a very good chance you can get out of this situation quickly and without any cost. This fix works on all brands of laptops:
Things You'll Need
NO TOOLS REQUIRED JUST YOUR FINGERS AND YOUR EYES
Step 1
Mo Bradley says do this:• 1) TAKE OUT YOUR LAPTOP BATTERY • 2) REMOVE YOUR AC ADAPTOR CORD, that's the wall power, remove it. • 3) NOW HOLD DOWN THE POWER BUTTON FOR 30 SECONDS
Step 2
That will drain any static electricity that has built up on your laptop system board and many times fixes the problem of a black screen. After the 30 seconds re-connect your laptop to the wall power and hit the power button normally and see if the laptop comes back up. Replace your battery.
Step 3
Did this help you? If so Mo Bradley has one more quick tip to save your pocket.I would like you to save on the high cost of replacement printer ink and I implore you not to buy Original Brand replacement ink. This is the rip off of the century and the Original Brand companies are not even ashamed. Try this website http://www.usainktank.com/ for ink which is mostly under $4.00 each (even HP ink) or if they don't have your printer model try some of the other suppliers of off brand printer ink. In the past I have used http://www.4inks.com/ and http://www.123inks.com/. They all have good quality off brand cartridges that will save you so much money.
Tips & Warnings
Mo Bradley consumer advocate advises on how to save money and side step rip offs.If you have a good money saving tip you wish to share, send it to Mo at: mobradley@yahoo.com