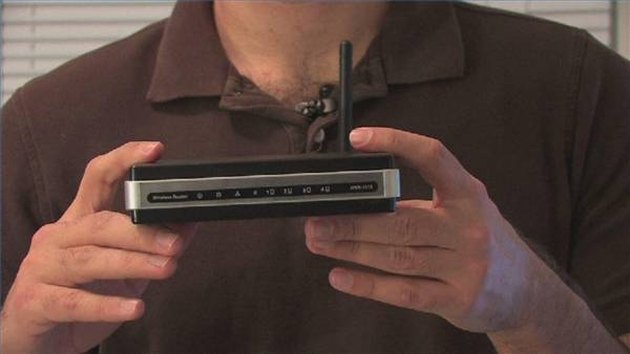 Once you make your laptop purchase, you may choose to make your laptop wireless. This is the most common option because people want a laptop that is portable and wires just get in the way. After you have a wireless card installed in your laptop you will need to buy a wireless router for your home so you can take your laptop anywhere in the house and use it. It may be a little confusing to hook-up at first, but if you take it step by step you should have no problems.
Step 1
Open the wireless router box and examine the contents. You should have the router, a setup CD-ROM, a network cable and a power adapter. If any of these are missing call the company on the box.
Step 2
Put the setup CD in the computer. A screen will come up and ask you if you want to start the setup. All this CD is doing is taking you step by step through the hook-up process. Click Start setup.
Step 3
Choose which language you want to continue in from a drop down menu and click next.
Step 4
Go over the user license agreement and check the box that says, "I accept this agreement." When you are ready click next.
Step 5
Allow the program time to check your internet connection. When it is done it will say, "Check successful." Click next and you will be ready to begin hooking up your new wireless router.
Step 6
Remove the internet cable from your computer. It will be the only one that goes in to a phone jack. Then plug it in to the wireless router in to the yellow spot. Each spot is colored for your convenience, but it should also be the only spot that fits the plug so you can't get it wrong even if you try. When you have done that click next.
Step 7
Get the network cable you found in your box. The cable should be blue. Plug one end of the cable in to the blue spot of your wireless router and the other end in to your computer. It will only fit in one spot so don't worry. Click next when you are done this part.
Step 8
Plug the power adapter into the wireless router. It goes right next to the blue wire, and will only fit in that one spot. The other end should be plugged in to an outlet or power strip. Click next and wait for the system to check if the router is hooked-up properly. If it is hooked-up properly it will say, "Configuration Complete." Click next.
Step 9
Click next to close the setup wizard and begin using the new wireless router. This process should have only taken you a total of five minutes. If you have any problems contact the company listed in your instruction booklet.
Things You'll Need
Wireless router

Laptop with a wireless card

Computer

Instructions
Tip
The most common wireless router is Linksys by Cisco. Their 24 hour technical support line is 1-800-326-7114.
Warning
Make sure your wireless router matches your wireless card. The most common is G, but if you upgrade your wireless card to G-Plus you will also want a router that can handle a G-Plus. If the card and router don't match they won't work.