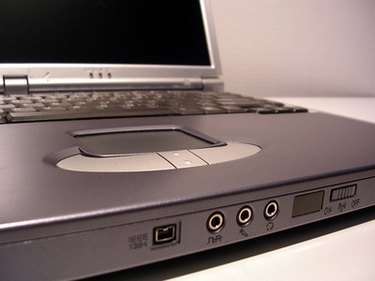 Rosetta Stone is a software program designed to help users learn a second language. More than 31 languages are available, with up to five levels of instruction in each. The program is available online via a subscription service, or with a one-time CD-ROM purchase. All CD-ROM Rosetta Stone language packs use the same basic application software, which you'll need to install before installing your language pack.
Step 1
Insert the yellow CD labeled "Application" into your computer's CD drive. A screen should appear asking you to select an interface language. Choose your preferred language and click "OK." Rosetta Stone will begin extracting the installation files, and the Rosetta Stone Setup Wizard will appear.
Step 2
Click "Next" on the first page of the Setup Wizard. Read the end-user license agreement thoroughly, then click "Accept" if you want to proceed. On the next screen, click "Install." On the final screen, click "Finish." This installs the basic application software. You can now remove the Application CD from the CD drive.
Step 3
Open the Rosetta Stone program. You will be prompted to install a language level. Click "Add a Language Level," then insert your language CD into the CD drive. Click "Continue," and then "Install Selected Language." On the next screen, click "Accept." A bar will appear, showing how much time is left in the installation process. You will need at least 600MB of free space on your computer's hard drive to install each language level. When the installation is complete, a screen will appear saying "[Language Level] has been successfully installed." If you only have one language level to install, click "Continue." If you have another language level to install, click "Add Another Language Level" and repeat the install process. Then click "Continue."
Step 4
Enter your activation code in the product activation boxes. You will find your activation code on the cardboard sleeve protecting your language CD. Once you have entered your code, click "Activate." If you have an Internet connection, Rosetta Stone will connect to the Internet and automatically verify your activation code. If you do not have an Internet connection, you will be prompted to activate by phone. Once the activation is complete, a message will appear saying "Your product[s] have been activated." Click "Continue."
Step 5
Add an additional language pack at any time by opening Rosetta Stone, clicking on the "Preferences" button in the bottom-right corner of the screen, and selecting "Add or Remove Languages." You will be prompted to enter your language CD and begin the installation process as before.