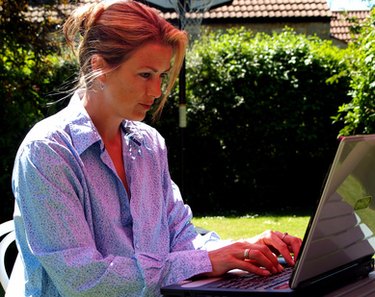 The Belkin wireless G router supports both Macintosh and Microsoft computers. Using 64- and 128-bit WEP data encryption for enhanced security of your network, it offers 400ft Wi-Fi support allowing users to free roam anywhere in its vicinity. In addition it also has built in NAT and SPI firewall protection preventing outside intruders from entering your private network. The Belkin wireless G router also allows 16 users at a time to use its Wi-Fi network, making it perfect to suite all a families needs. The procedure for logging in to your Belkin wireless G router is easily done by following a few simple steps.
Login To Your Belkin Wireless G Router
Step 1
Use an Ethernet cable to connect your computer to back of your Belkin Wireless router. Use any of the four ports labeled LAN at the back of your router.
Step 2
Open a web browser, such as "Firefox," "Safari" or "Internet Explorer."
Step 3
Click on the address bar of your chosen web browser and type in http://192.168.2.1 (this is your routers default IP address). Press "Enter."
Step 4
Once the page has loaded you will be at the Belkin router login screen. Right-click on "Log in."
Step 5
Enter when prompted the router password. If you have not changed the password then by default leave the space to enter the password blank.