Adobe Photoshop is a leading photo-editing software for personal computers. Photoshop has several means to make a background transparent: Background Eraser, Clipping Path or Extraction Filter. Background Eraser is easiest, as it requires the least familiarity with Photoshop tools and adjustments. Clipping Paths are also easy and create precise borders around an image for placement of the image in another software program. With Extraction, Photoshop erases the background to transparency. The edge pixels lose their color components, so the extracted object can blend naturally with a new background.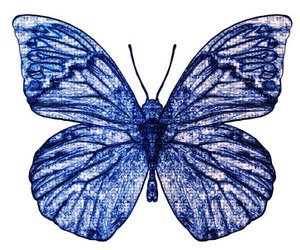 Background Eraser
Step
Open a graphics file in Photoshop.
Step
Select the layer to erase from the Layers palette. Open the "Layers" palette from the "Windows" drop-down menu at the top of the page.
Step
Select the layer containing the background.
Step
Select the "Background Eraser" tool. The Background Eraser tool allows editing of the background layer.
Step
Click the brush sample in the options bar and choose brush options.
Step
Drag the mouse through the area to be erased. The Background Eraser tool pointer appears as a brush shape with a cross hair signifying the tool's center hot spot.
Clipping Path
Step
Open a graphics file in Photoshop.
Step
Open the Layers palette.
Step
Select a shape tool or a pen tool from the "Tools" palette, and click the "Paths" button in the options bar.
Step
Set tool-specific options and draw the path around the part of the image to be preserved.
Step
Save the path as a "Work Path."
Step
Edit and fine-tune the Work Path. When finished, save it as a "Clipping Path."
Extraction Filter
Step
Select the layer that contains the background for deletion. If this is the background layer, the background layer becomes a normal layer after extraction.
Step
Choose "Filter" > "Extract" and select the options for the tools that appear.
Step
Choose "Smart Highlighting" to easily create an outline of an edge that is well defined. Smart Highlighting helps keep the highlight on the edge.
Step
Define Extraction options: "Textured Image," "Smooth," "Force Foreground" or "Alpha Channel" (from the "Channel" menu).
Step
Adjust the highlighting by zooming in for a closer view. To erase the highlight, choose the "Eraser" tool and drag the eraser over the highlight.
Step
Click "OK" to apply the extraction. All pixels on the layer outside the extracted object are made transparent.