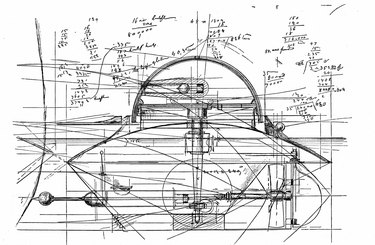 AutoCAD has proven an invaluable tool for planners, engineers, architects, and a slew of professionals in the design world, giving them the ability to quickly create computer-assisted drawings of anything from inventions to floor plans. The ability to draw curves at exact lengths and angles is only one of many reasons that AutoCAD has surpassed mechanical drafting methods around the world, and measuring these curves is a simple process, though the steps differ depending on whether you are using AutoCAD's new user interface or the classic interface.
New User Interface
Step 2
Open the "Annotation" panel.
Step 3
Select the tool labeled "Arc Length."
Step 4
Click once on your curve and then once more away from it to determine the length of the curve.
Classic User Interface
Step 1
Select "Dimension" in the menu bar and choose "Arc Length."
Step 2
Click on the curve in your window that you wish to determine the length of.
Step 3
Move your cursor away from the curve to place a dimension marking and determine the exact length of the curve.