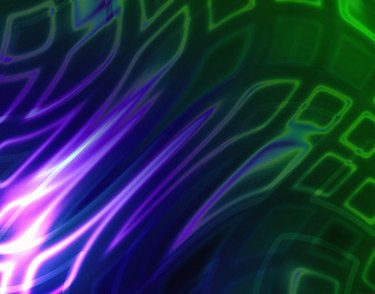 Scalable Vector Graphics (SVG) is a specification for images that offers advantages for online viewing and storage on devices with limited memory. Developed by the World Wide Web Consortium (W3C), this specification uses XML files to define the appearance, rendering and behavior of images. Most Internet browsers and graphics applications support SVG files or plan to do so in future releases. Because Adobe Photoshop is a raster editor, it does not directly support SVG, which is a vector format. The recommended solution is to open the SVG file in Adobe Illustrator, which is a vector editor, and save it in a format that Photoshop recognizes, such as EPS.
Things You'll Need
Adobe Illustrator installed and configured on your computer
Adobe Photoshop installed and configured on your computer
Step 1
Launch Adobe Illustrator. Open the SVG file that you want to open in Adobe Photoshop.
Step 2
Select "Save As" from the "File" menu. Select "Illustrator EPS" from the "Save as type" menu. Click "Save."
Step 3
Click "OK" in the "EPS Options" dialog box. You do not need to change any of the default settings.
Step 4
Launch Adobe Photoshop. Open the EPS file that you saved in Illustrator. Click "OK" in the "Rasterize Generic EPS Format" dialog box.
Tips & Warnings
The rasterized EPS image in Photoshop may not appear as sharp as the original SVG file. To sharpen the image, click "Filter," click "Sharpen," and try the four options under the "Sharpen" menu. The best option for sharpening the image depends on the individual characteristics of the image.