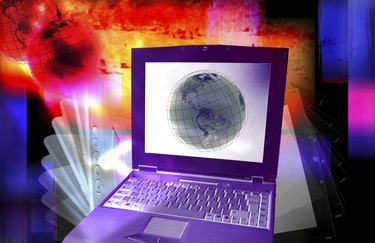 If you have a DWG design data file on your Linux computer and need to open it up to take a look, you can use the native GNU Image Manipulation Program (GIMP). This program can open the DWG file extension and display its contents, but the file will display as if it were a regular image file. You can make changes to the file, but not in the same way you could if you opened the file in the program that created it.
Step 1
Click the Linux "Applications" menu.
Step 3
Click "GNU Image Manipulation Program" to open GIMP.
Step 5
Click "Open." Click your DWG file." Click "Open." Your DWG file will now display in GIMP on your Linux computer.